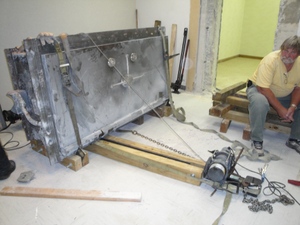 This vault door needed to be removed from one of our customer's building. It is approximately 7 feet high, and weighs approximately 7,000 lbs. The door itself was carefully removed from the vault wall, with the mountaing frame intact.
We guided it by hand, on dollies, across the building.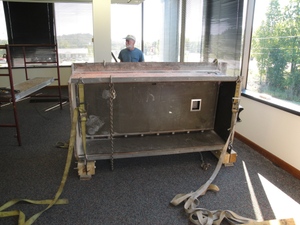 We removed an appropriate window, and called in the cranes.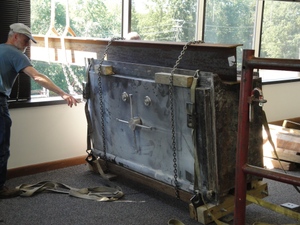 An I-Beam was lifted in, and securely attached to the top of the vault door.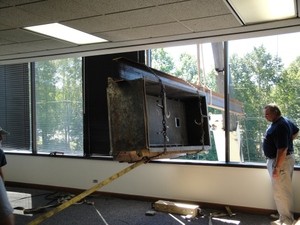 The vault door was lifted clear of the window ledge, and gingerly removed from the building.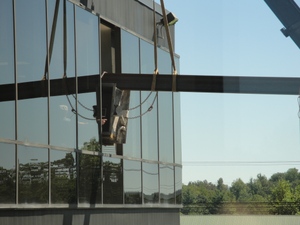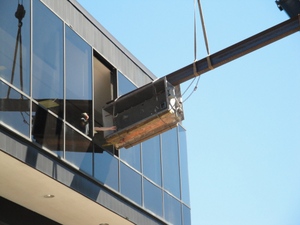 Notice how the crane appears to be defying gravity, by lifting the center of the I-Beam, with the 7,000 lbs on one end, yet the I-Beam stays level?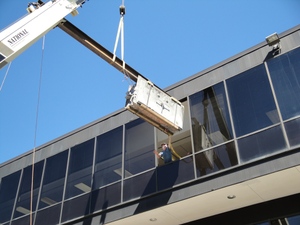 If you look carefully here, you can see one of the more unusual and difficult aspects of this job. There is a second crane, pulling down in tandem on the outside of the I-Beam.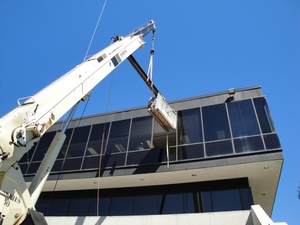 By moving carefully and in tandem, the two crane operators were able to safely maneuver the vault door to the ground.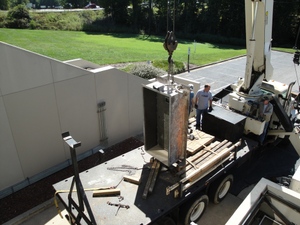 The vault door was rested on the rear of the crane, where it was re-rigged and lifted again by the crane.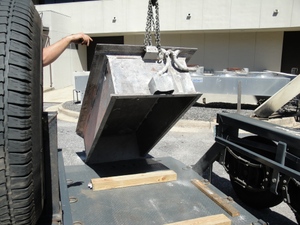 It could then be placed correctly on the back of the truck for transport.